I may have been compensated for this post. If an item is being reviewed, I am not obligated to give a positive review and always use my own words. This disclosure is in accordance with Federal Trade Commission's 16 CFR, Part 255: Guides Concerning the Use of Endorsements and Testimonials in Advertising. If you would like a review done contact Dannelle at op40k@aol.com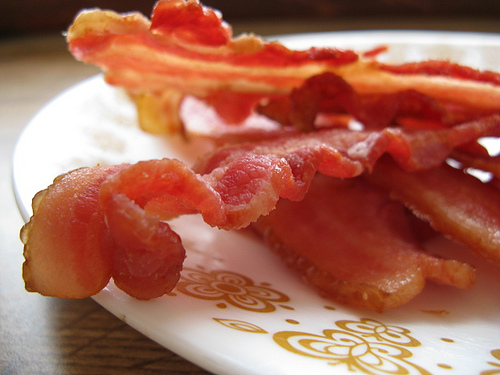 HyVee has Oscar Mayer sliced bacon
(12-16oz or 2.1oz fully cooked)
this week for just $2.99 – with NO LIMIT.

If you are low on bacon, this could be a VERY good thing for you!

While you are there, check out their 51-60 ct cooked shrimp for $4.99/pound. Great to top off salads or enjoy for that New Year's Eve shrimp cocktail!
I have a $10 gift certificate that might turn into 3# of bacon… LOVE magic!