I may have been compensated for this post. If an item is being reviewed, I am not obligated to give a positive review and always use my own words. This disclosure is in accordance with Federal Trade Commission's 16 CFR, Part 255: Guides Concerning the Use of Endorsements and Testimonials in Advertising. If you would like a review done contact Dannelle at op40k@aol.com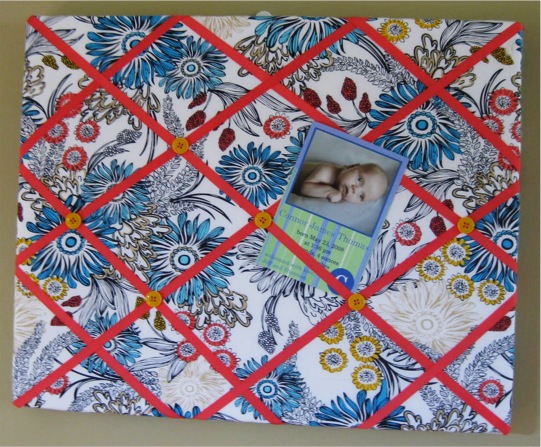 Today means there are 77 days days until we get the big visit from St Nicholas. Now, don't panic! To try and help you, we have put together a list of great stuff to help you count down to the big event.
There will be 31 different crafts that you still have time to make, for gifts, in October.
There will be 30 different cookie recipes, that you can gather ingredients to bake, off in November.
There will be 24 different things you can add to your family holiday traditions in December – to help keep the Christ in Christmas.
Let's get started with those crafts!
I found this gem on the Frugal Girls. With all the fun fabrics out there — the possibilities are endless when you add ribbon!
What do you need?
A Canvas – I used a 16×20, but use any size you want!
1 yard of fabric
Matching ribbon – I bought 2 rolls, but one was enough my my project.
Quilting Batting
Buttons or any decoration of your choosing
Stapler and lots of staples
Hot glue gun
Sewing things
You can see the details HERE –What a great idea it would be to tuck the kid's school pictures in
before you wrap it up!
Happy Crafting!