I may have been compensated for this post. If an item is being reviewed, I am not obligated to give a positive review and always use my own words. This disclosure is in accordance with Federal Trade Commission's 16 CFR, Part 255: Guides Concerning the Use of Endorsements and Testimonials in Advertising. If you would like a review done contact Dannelle at op40k@aol.com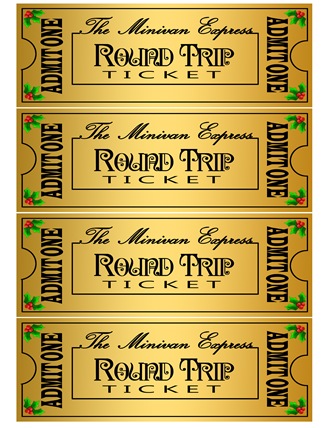 I think this is just a brilliant idea.
It is YOUR take on the Polar Express and, thanks to 
Confessions of a Homeschooler
 – you even have the "golden tickets" to print out and use!
The concept is simple… you plant the tickets in their bed.
The kiddos bundle up in their robes and slippers and head to the car…which you have decked out for the holiday.
(You can find the battery powered lights at the dollar store).
You can have the local radio station playing (the one that has only holiday music on…) and a thermos of cocoa.
Drive around to see the holiday light displays or, if you are in the Madison area, the Festival of Lights at Olin Park!
You could take a trip to the malls and get a photo with Santa…
You could hit a local story time and hear the Polar Express (check your local libraries and book store schedules).
You could make this a fun, family outing…and don't forget to pass out jingle bells.
🙂
I LOVE it!
Get your tickets HERE