I may have been compensated for this post. If an item is being reviewed, I am not obligated to give a positive review and always use my own words. This disclosure is in accordance with Federal Trade Commission's 16 CFR, Part 255: Guides Concerning the Use of Endorsements and Testimonials in Advertising. If you would like a review done contact Dannelle at op40k@aol.com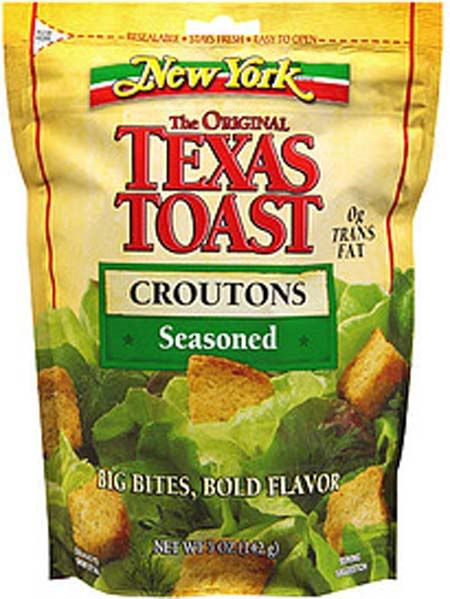 If you're like me, the croutons are the BEST part of a salad!
Yummm!!!
This is an easy recipe for delicious homemade microwave croutons – I have been making these for years and it's a great way to use up left over bread or even sandwich trimmin's. It is also healthier for you as you are not buying the box 'o preservatives from the store.
🙂
Yes, I know it uses a lot of Tupperware – if you are dying to have any of those pieces, you can check out my website www.BuyCoolTW.com, or you can use what you have on hand.
We also grab a few of these to top off that bowl of potato or tomato soup!
Microwave Croutons
Ingredients:
5 cups bread cubes
½ stick butter
1 tbs. crouton seasoning**
3 tbs. Parmesan cheese
Crouton seasoning:
3 tbs. garlic salt, 7 tsp. garlic powder, 7 tsp. onion powder, 2 tsp. basil, 2 tsp. oregano, 1 tsp. thyme, 1 tsp. marjoram, 1 tsp. white pepper. Put all spices into a Large Spice Shaker, seal & shake to combine. Makes enough for 10 batches of croutons
Directions:
Place bread cubes in Large Deep Vent 'N Serve and microwave on high for 2 minutes. Melt butter in 1 cup Micro Pitcher on medium for about 1 minute. Stir in seasoning and stir into bread crumb mix and microwave on high for 3-4 min, stirring once. They should be crisp and almost dry (bread cubes will crisp as they cool). Store in a Modular Mate container to keep fresh.