I may have been compensated for this post. If an item is being reviewed, I am not obligated to give a positive review and always use my own words. This disclosure is in accordance with Federal Trade Commission's 16 CFR, Part 255: Guides Concerning the Use of Endorsements and Testimonials in Advertising. If you would like a review done contact Dannelle at op40k@aol.com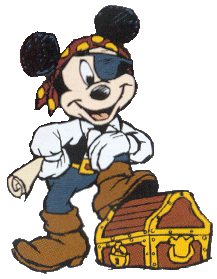 Ahoy Mates!
Yes, It's National "Talk Like A Pirate Day" ~!!
If you hit Krispy Kreme and talk like a pirate – you get a FREE donut!
There is ONE in the Madison Area – actually, in Middleton. It's close to Greenway station.
FYI – you can change your facebook language settings to "pirate" and it's hilarious…
Don't forget to check out Google.com too! They always seem to do something fun.