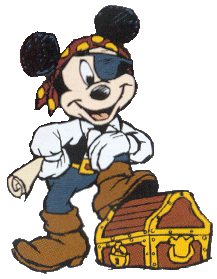 Ahoy Mates!
Yes, It's National "Talk Like A Pirate Day" ~!!
If you hit Krispy Kreme and talk like a pirate – you get a FREE donut!
There is ONE in the Madison Area – actually, in Middleton. It's close to Greenway station.
FYI – you can change your facebook language settings to "pirate" and it's hilarious…
Don't forget to check out Google.com too! They always seem to do something fun.