I may have been compensated for this post. If an item is being reviewed, I am not obligated to give a positive review and always use my own words. This disclosure is in accordance with Federal Trade Commission's 16 CFR, Part 255: Guides Concerning the Use of Endorsements and Testimonials in Advertising. If you would like a review done contact Dannelle at op40k@aol.com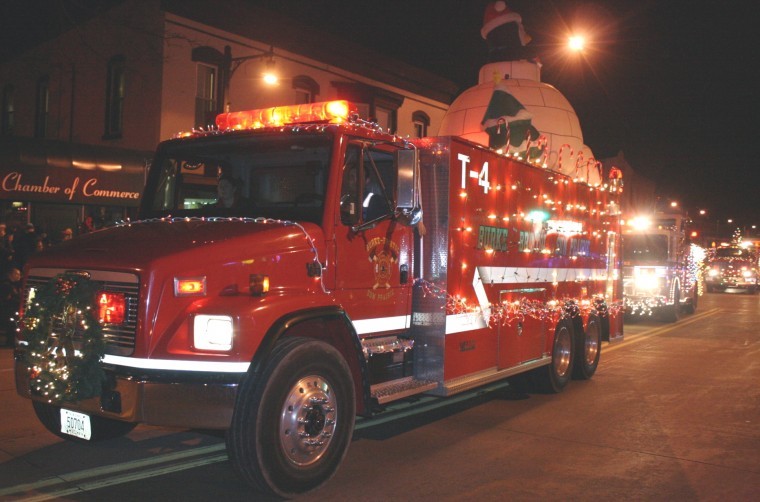 Mark your calendars for FRIDAY, after you have finished your shopping!
Holiday Fire Truck Parade | 6:00 pm, Main Street, from Kroncke Drive to Market Street, fire trucks from area communities decorate their vehicles in holiday splendor and take a trip down Main Street. They will park on Main Street so that you can get up close and personal with the firemen. It's quite a sight! (times are approximate).
THEN comes the …
Holiday Tree Lighting | 6:15 pm, Historical Library and Museum, 115 E. Main St. Santa arrives on a fire truck to light the Community Christmas Tree in the front yard of the Historical Library & Museum. Free cookies and hot apple cider, music by the Community Band and a performance by students of Fusion Dance Academy.