I may have been compensated for this post. If an item is being reviewed, I am not obligated to give a positive review and always use my own words. This disclosure is in accordance with Federal Trade Commission's 16 CFR, Part 255: Guides Concerning the Use of Endorsements and Testimonials in Advertising. If you would like a review done contact Dannelle at op40k@aol.com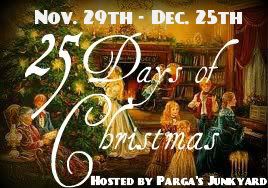 It is very important to me to teach the children the true meaning of the Christmas holiday. There are so many traditions surrounding Christmas and I want to make sure the ones we choose to share with our children are meaningful and focused on the birth of Jesus. One tradition I used to love growing up was that my mother would put candy canes on the tree for Christmas morning while we slept. Of course, we thought it was Santa Claus when he brought the presents. Though we don't put up a tree or teach our children about Santa Claus, I still love to give the children real peppermint candy canes. I didn't realize growing up (and I don't think my mother did either) that their is a Legend surrounding the Candy Cane. Though I am sure this is just a story, I love that it focuses on Jesus.
Please stop by Tots and Me to learn of the Legend of the Candy Cane and how we include candy canes in our Christmas Celebration. While you're there enter to win today's giveaway!
Enter to win a different prize each day, from Nov. 29th through Dec.24th, with the 25 Days of Christmas Blogshare Giveaways! Each day we will be highlighting a post from one of our 28 blog partners. Look for the link daily that will take you to the blogshare post of the day. By clicking on the day link you will find the rafflecopter form to enter each of the 25 Days of Christmas Giveaways!