I may have been compensated for this post. If an item is being reviewed, I am not obligated to give a positive review and always use my own words. This disclosure is in accordance with Federal Trade Commission's 16 CFR, Part 255: Guides Concerning the Use of Endorsements and Testimonials in Advertising. If you would like a review done contact Dannelle at op40k@aol.com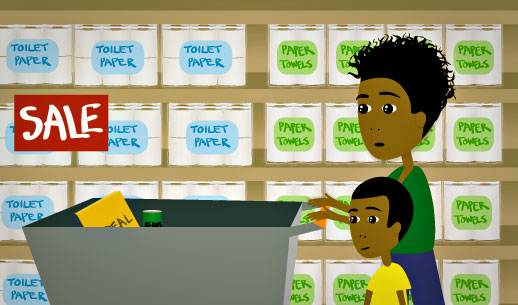 Everyone knows that produce is seasonal…so are a lot of other items at your store! We have had that talk before as I have stocked up on Easter Clearance items in April, BBQ supplies in May/June and currently, Back to School goodies.
We know it's smart to buy items at the lowest price of their selling cycles, and then stock up! The idea is to create a stockpile that will last you 3-12 months, or until the product again reaches its lowest price. (Not that you can do that with fresh produce unless your process it…)
Convenience/Packaged Foods are seasonal just like produce. Every month we have new things to look for. Here is what is "hot" for September – keep your eyes out for the sales and have your coupons ready!
September brings the last of the Back To School deals and Labor Day's last BBQ Rush!
Keep looking for deals on pudding cups, fruit chewies and lunch meat. Keep an eye out for Staples and Office Depot Penny items…great ways to get your Back to School items for almost FREE, along with the cheap deals at Walgreen's and CVS. **It's nice to OVER stock on these items for your home craft center!
–>It's also time to watch out as all the kiddos together means more kids coming home sick – look for deals on Clorox and Purell.
Keep an eye our for end of summer clearance on things like Bug Spray, Sunscreen, charcoal! When stored right, they keep beautifully for the following summer. You will also see the last big sales on BBQ sauces, Salad Dressings, and various condiments like mustard, ketchup, etc!
That should give you a few ideas – Happy Stockpiling!